February 2023

---

Page OneStaff PicksYouth YakBook Groups News

---

From Jen:
Life in January has been a little chaotic for me. One night my husband Tom and I received a middle-of-the-night phone call from his sister. She's been on the organ transplant list, and the organ she needed was available if she could get to Mayo ASAP. She had transplant surgery less than 12 hours later. We went to Mayo as well and were excited, but also nervous. So far, the surgery appears to have been a success. Once my sister-in-law is released from Mayo, she'll go across the street to a Transition House for transplant patients. She'll be there for a few weeks until she can go home and care for herself. While in the Transition House, she needs a 24 hour/day companion. Tom and I volunteered to fill this role, but we don't yet know when we'll be gone. Our staff at the store has been wonderful covering for me while I've been in Rochester. Sally and I felt it would be best to postpone Night In, and information about the new date is below. I appreciate your understanding of our situation!
---

Tripod is Retiring!
We'll have a party for her on………. February 14th, Valentine's Day. Tripod will be at the bookstore from 12:00 to 1:00 to accept best wishes. Just for fun, we interviewed Tripod, and the transcript is below:
Interviewer (I): So, you're retiring! How exciting!

Tripod (T): I guess.

I: How long have you worked at the bookstore?

T: 9 years

I: I understand there is another, younger dog living at your house. Is there any chance you will pass the reins to her?

T: <hard stare>

I: So, what will you do with your time now?

T: Let's be honest, I'll still be working. When I'm at the bookstore, I alert the block when UPS arrives and allow visitors the pleasure of scratching my belly. When I'm at home, I'm in charge of Squirrel Dispersal.

I: What will you miss the most about being at the bookstore?

T: The routine. We had a good system down. A customer would enter the store, I would bark to let him/her know of my presence, the customer would approach me and scratch my ears. Then I would leave the customer for staff, give another bark, and staff would give the customer a treat to give to me. Then I'd lie down and get my belly scratched.

I: Wow, it sounds like you had everyone well-trained!

T: It took a while for everyone to memorize the pattern, but once established, it went very well.

I: Will you come back and visit the bookstore sometimes?

T: That is very likely. To be honest, the staff at home never mastered the belly scratching as well as the customers at the bookstore, so…

I: Well, good luck to you in your retirement and I'm sure you will be missed at the bookstore.
---

Night in: Afternoon Edition

March 5, 2:00
Thank you for your patience when we had to reschedule the event!

The new date and time are March 5, 2PM. It helps with our planning when you pre-register. Call the store, 218-237-2665, or email sally@beagleandwolf.com. Include your name and contact information. Ask your friends and book club members to come, too!

Even if you registered for the original date, please register for March 5.
To attend you must be fully vaccinated and boosted against COVID.

Night In: Afternoon Edition will have everything you love about the event:
Recommendations of great books!
The company of other booklovers!
Prizes!
Goody bags filled with bookish swag!
Refreshments!
A 10% discount on the books we recommend March 5 to 11.
A chance to be in the store when it's closed!
---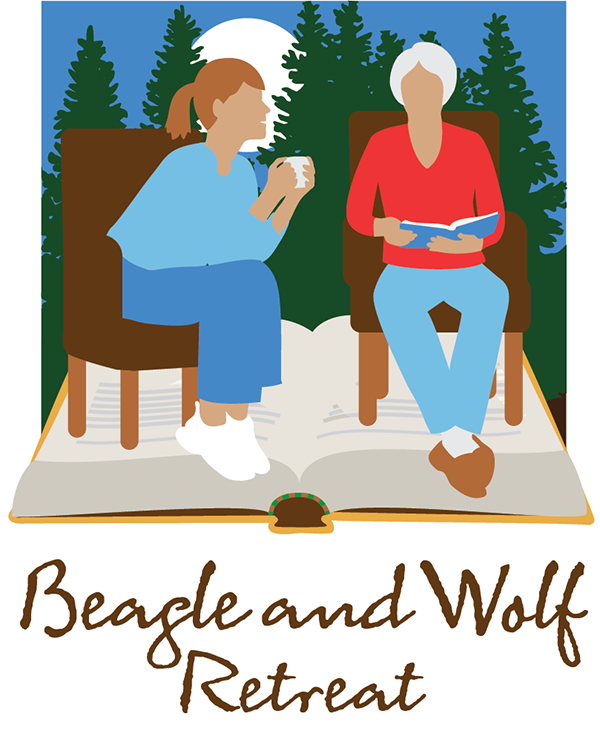 Our Spring Retreat will be April 1, no fooling!


Well, we could be spring cleaning,
but we'd much rather hang out for a day,
talking about books and eating a meal
someone else has prepared. Join us!

Our theme will be The Power of Women's Friendships.

We'll all have read We Are Not Like Them and Dinners with Ruth.
The cost of the retreat is $50, plus books.




We'll be at Northern Pines RetreatCenter, just north of town at 20033 County 1,
Park Rapids, Minnesota 56470.

For complete details and registration materials, call the store, 218-237-2665.
---
Planning Ahead #2

Last month we told you that Amy Thielen's new cookbook, Company, would be released April 4. Her publisher has since informed us that a May date is more likely. Whenever it comes, we'll have a launch event which will be ticketed, off-site, and only open to those who purchase their copy of thebook from us. We'll share details as plans progress. The book may be pre-ordered on our online storeor by calling the store, 218-237-2665.

---
Something new from William Kent Krueger!
On February 28, Krueger's novella, The Levee, will be released. At this time, it's only available as an audio book. To order, go to libro.fm or shop.beagleandwolf.com.
Note: The Levee is not part of the Cork O'Connor series.
It's 1927, and the most devastating flood in American history has swelled the Mississippi River to a width of eighty miles. In an attempt to save a family trapped by the rising water, four men in a tiny rowboat battle the treacherous flow: three are convicts, on loan from the local prison and pressed into service; the fourth, the leader of the team, is driven by his own hidden motives. But to their surprise upon arrival at Ballymore, an ancestral home protected by a high, circular levee, not everyone in the family feels the need to be saved. Pride, greed, loyalty, and even love create their own complex currents behind the massive wall. As the threat from the flood increases and time ticks away, the crew and the family must decide on a course of action, and a desperate plan is hatched to save the weakening levee and all it was built to protect.

The Levee is a propulsive, heartfelt tale of courage, cowardice, and sacrifice in a historic moment when the indomitable human spirit is pitted against the awesome and destructive power of nature.
---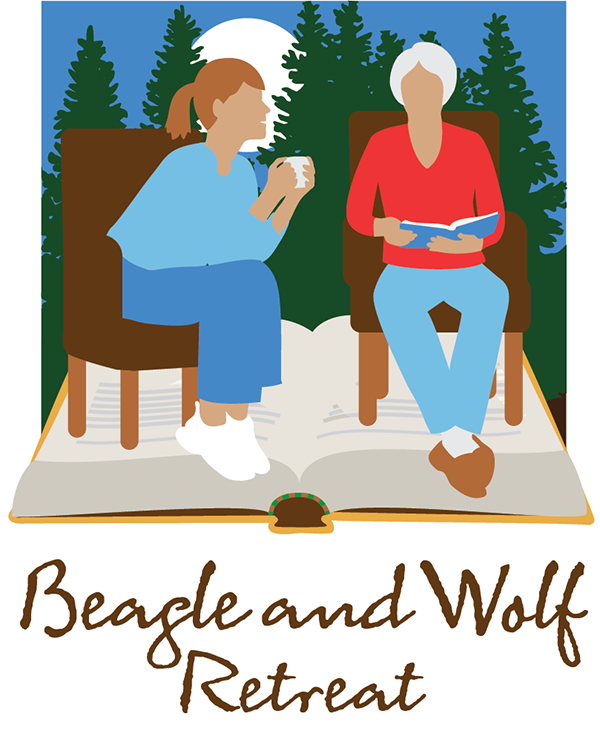 Registration Now Open for Fall Retreats!
October 6–8 and 13–15
Our fall retreats are a chance to get away for a relaxing weekend, talking about books with a great group of women, eating food someone else has prepared, all at a leisurely pace. We'll all read the same three books (titles and theme to come.)

Identical retreats will be held October 6–8 and 13–15. Last year's retreats filled up very quickly, and we had a waiting list.

The cost of the retreat will be $375.00. We encourage you to register now with a $75 deposit. (Non-refundable unless we fill your spot.)

All participants must be fully vaccinated and boosted against COVID.
---

January Bestsellers

Book covers are linked to our online store,
where you'll find a description of each book.




The Thursday Murder Club
Richard Osman

A World of Curiousities
Louise Penny

Spare
Prince Henry, the
Duke of Sussex

The New Midwestern Table
Amy Thielen

True North Cabin Cookbook
Stephanie Hanson

Where the Crawdads Sing
Delia Owens

For Whom the Bell Tolls
Ernest Hemingway

Other Birds
Sarah Allen

Love from the Very Hungry Caterpillar
Eric Carle

All About Love
bell hooks
Man Who Died Twice
Richard Osman
Reminders of Him
Colleen Hoover
Finding the Mother Tree
Suzann Simard
Goodnight Moon
Margaret Wise Brown
Horse
Geraldine Brooks