September 2022

---

Page OneStaff PicksYouth YakBook Groups News

---

Events
Onesie-Twosie Sale
September 2 to 5
It's the end of the summer, and we're ready to fill our shelves with new non-book merchandise for fall. But first, we need to empty those shelves! Items we have in small quantities will be on sale Labor Day weekend. Check them out! You'll find some great bargains!
---
Linda LeGarde Grover
Saturday, September 3, 1:00 to 3:00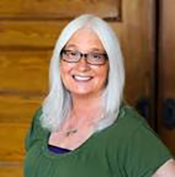 Linda LeGarde Grover will be in the store, signing copies of her latest book, Gichigami Hearts: Stories and Histories from Misaabekong.
Long before there was a Duluth, Minnesota, the massive outcropping that divides the city emerged from the ridge of gabbro rock running along the westward shore of Lake Superior. A great westward migration carried the Ojibwe people to this place, the Point of Rocks. Against this backdrop—Misaabekong, the place of the giants—the lives chronicled in Linda LeGarde Grover's book unfold, some in myth, some in long-ago times, some in an imagined present, and some in the author's family history, all with a deep and tenacious bond to the land, one another, and the Ojibwe culture.

Within the larger history, Grover tells the story of her ancestors' arrival at the American Fur Post in far western Duluth more than two hundred years ago. Their fortunes and the family's future are inextricably entwined with tales of marriages to voyageurs, relocations to reservation lands, encounters with the spirits of the lake and wood creatures, the renewal of life—in myth and in art, the search for meaning in the transformations of our day is always vital.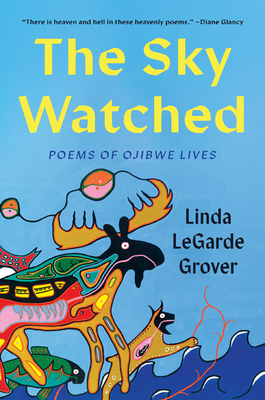 Finally, in one man's struggles, age-old tribulations, the intergenerational traumas of extended families and communities, and a uniquely Ojibwe appreciation for the natural and spiritual worlds converge, forging the Ojibwe worldview and will to survive as his legacy to his descendants.

Join us to visit with Linda and learn more about the history of her people. We'll also have copies of her other books available. AND, her publisher is sending a door prize! It's a copy of The Sky Watched.
This book of Linda's poetry will be reissued on October 25, but you can register to win it this month!
---
Terry Smith
September 13, 1:00 to 3:00
Terry Smith—and Beagle and Wolf—will be at the Armory for Headwaters Center for Lifelong Learning.
Smith will be the program, sharing highlights of his 37-year career in law enforcement. He is the author of the book Code 4, and we'll be selling copies. (The book is also available in the store.)
---
Fall Theological Conference
September 20, 6:00
The Northwest Minnesota Synod of the Evangelical Church in America is holding a Fall Theological Conference at the Shooting Star Events Center in Mahnomen. The event will center on the book Healing Haunted Histories: A Settler Discipleship of Decolonization
The authors of the book, Elaine Enns and Ched Myers, will be the keynote speakers for the event, and will be at Beagle and Wolf afterwards for a signing.
Their book is part memoir, part social, historical, and theological analysis, and part practical workbook. It invites Christians (and other people of faith) into a discipleship of decolonization. How are our histories, landscapes, and communities haunted by continuing Indigenous dispossession? How do we transform our colonizing self-perceptions, lifeways, and structures? And how might we practice restorative solidarity with Indigenous communities today?
---
Banned Books Week

September 18 to 24
Beagle and Wolf Books & Bindery is proud to be participating in this year's Banned Books Week, the annual celebration of the freedom to read which brings together the entire book community.

The efforts to ban books and inhibit the freedom to read has intensified more in the last year than any other time in recent memory. We consider the freedom to read to be a cornerstone of our mission.
As booksellers, we believe in protecting the rights of readers and the importance of representation in books. We condemn the current wave of book banning in schools and libraries as threats to both the First and Fourteenth Amendments.

Every year, Banned Books Week highlights the American Library Association's Top 10 Most Challenged Books from the previous year. This year's list, like years prior, includes titles that are by Black or LGBTQIA2S+ persons and address racism, racial justice, and LGBTQIA2S+ stories. ALA tracked 729 challenges to library, school, and university materials and services in 2021, resulting in more than 1,597 individual book challenges or removals. These are the highest figures ALA has seen since it started compiling challenges more than 20 years ago.

We'll have a display featuring banned books. We invite you to come in, look at the books on the display (we guarantee some will surprise you), and engage us in conversation about banning books.

Join us to condemn book banning, protect the freedom to read, and celebrate the ways books unite us!
---
Art Leap
September 24 and 25

Art Leap is an open studio event that will offer 24 sites and feature more than 90 artists at studios and other locations in Hubbard and Becker counties. Sites will be open from 10:00 to 5:00 Saturday and 11:00 to 5:00 Sunday.

Hop from studio to studio, learn process, appreciate skill, and support the artists. Let fall's natural beauty inspire you, as it does the artists, as you pass lakes and travel country roads.
View or download the Event Guide for the 2022 Art Leap.
---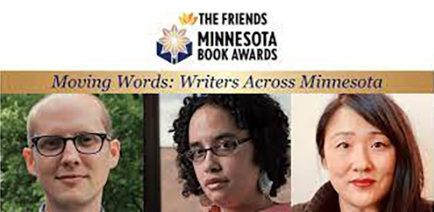 Moving Words: Writers Across Minnesota
September 29, 7:00

Join us at the Armory for a lively discussion with three multi-genre, Minnesota Book Award-winning authors. It will be an opportunity for writers and readers to explore the impact of literature in their lives, their connection as fellow Minnesotans, and the lens through which we read.
We'll have books by all three authors to purchase.
---

Peter Geye
October 1, 5:00

We are thrilled to welcome our friend Peter Geye back to Park Rapids! His latest book, The Ski Jumpers, will be released September 13. On October 1, we'll be next door at Bella Caffe' for a reading and signing. We'll have Peter's earlier books as well.
See Lee's review of The Ski Jumpers below.
Peter's books include:


---
August Bestsellers



Book covers are linked to our online store, where you'll find a description of each book.




Fox Creek
William Kent Krueger

Brood
Jackie Polzin

Good Eggs
Rebecca Hardiman

Where the Crawdads Sing, Delia Owens

The Silence that Binds Us, Joanna Ho

Lillian Boxfish Takes a
Walk, Kathleen Rooney

Lightning Strike
William Kent Krueger

America's First Daughter
Stephanie Dray

Oh William!
Elizabeth Strout

Finding the Mother Tree
Suzann Simard

Between Two Kingdoms
Suleika Jaouad

The Reading List
Sara Adams

Circe
Madeline Miller

Iron Lake
William Kent Krueger
The Woman They Could Not Silence
Kate Moore
Ugly Love
Colleen Hoover
One Two Three
Laurie Frankel
Every Summer After
Carley Fortune
Recitative
Toni Morrison
Bright Precious Thing
Gail Caldwell