---
Hometown book launch!
January 12, 2019
Karen Babine was in the store to read from and sign copies of her latest book, All the Wild Hungers.
The book is very personal, grounded firmly in Karen's family, and the landscape where she grew up, with many references to the Park Rapids/Nevis area.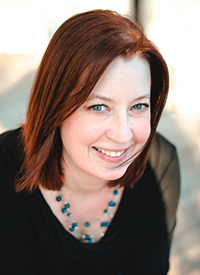 A few years ago, Babine's mother was diagnosed with embryonal rhabdomyosaracoma. This rare form of cancer "only" affects children under the age of ten, and appropriate treatment for a sixty-five year old woman wasn't clear.
At the same time, Babine's sister was pregnant with her third child. Karen  saw patterns all around: parallels between her sister's pregnancy and their mother's illness, connections between food and illness; and between cooking from scratch and making meaning from scratch. While the topic of the book is serious, it also contains humor. The book moves through the seasons of the year, as the family goes from fall to a bleak winter and into a spring of hope.
We were honored to welcome Karen and her new book home!