---
September Songs
September is a time of transition for the stores.
The season at Sister Wolf Books is over, and we'd like to thank you for your business, support and friendship. Next summer we'll be celebrating the store's 20th anniversary, and Sally will be planning some festive events over the winter.

We're settling into fall at Beagle Books & Bindery.
Did you know that piano lessons are given at the store? Several afternoons a week, piano students fill the store with energy and music.
We had an exciting event with chef Amy Thielen when her book, The New Midwestern Table, went on sale September 24.
Our fall hours are 9–5 Monday through Saturday and 10–4 on Sundays.

---

On to October and November

October is the month for the Heartland Fall Forum—our trade association's annual trade show. It's being held in Chicago October 3–6 and we'll have an opportunity to participate in educational seminars, meet authors, and network with publishers' reps and our colleagues. As always, we're greatly looking forward to it!



---

October is National Reading Group Month!

Here are this year's recommended books. How many are on your reading list?

Americanah by Chimamanda Ngozi Adichie
Beautiful Ruins by Jess Walter
Big Brother by Lionel Shriver
A Constellation of Vital Phenomena by Anthony Marra
David by Ray Robertson
The House Girl by Tara Conklin
How It All Began by Penelope Lively
Is This Tomorrow by Caroline Leavitt
Life After Life by Kate Atkinson
Margot by Jillian Cantor
Mary Coin by Marisa Silver
The Middlesteins by Jami Attenberg
Nowhere Is a Place by Bernice L. McFadden
The One-Way Bridge by Cathie Pelletier
Ordinary Grace by William Kent Krueger
The Other Typist by Suzanne Rindell
The Round House by Louise Erdrich
Schroder by Amity Gaige
Sparta by Roxana Robinson
Wash by Margaret Wrinkle
The Yellow Birds by Kevin Powers



---

Events this Fall at Beagle

October 17
Amy Thielen's appearance at Beagle during October's Arts Downtown has been postponed. We'll let you know the new date as soon as it is set.

November 9, noon
Dale Mulfinger will be signing copies of his new book, Back to the Cabin.

November 30, noon
Dennis Herschbach will be signing copies of his mysteries, Convergence at Two Harbors and Seven Graves Two Harbors.

December 7, noon
Legendary Minnesota cookbook author Beatrice Ojakangas will be signing her latest book, The Soup & Bread Cookbook.


Signings are for our customers and authors will be signing only books purchased at Beagle or Sister Wolf.



---

Introducing Jan Porter

Our newest employee is Jan Porter, who will be welcoming you at Beagle Books. Stop in and get to know her!





---

BestSellers in September

---

Beagle Books




The New Midwestern Table


The Unlikely Pilgrimage of Harold Fry
Orphan Train


---

Sister Wolf Books





Orphan Train


Kathleen Creek

Wild
---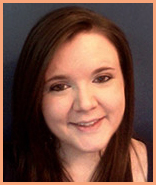 Notes from Hannah

Back to School…Kind Of

Almost 2 years ago, I left grad school. I was very adamant that I was just taking a semester off because I needed a break. I was unhappy in grad school, so leaving was the best option. At that point, my options seemed limited, so I moved back home and 3 semesters later I still hadn't gone back.

However, I've been sitting on a year and a half of graduate work and it seemed crazy not to finish. And after some persuasion from my amazing advisor, I'm back in school! I'm taking a 3 credit course remotely, so my professor in Spain and I communicate a lot over email and we meet once a week for discussion over Skype. The class is American Literature from 1950–1990, not my favorite time and place literature-wise, but it's definitely interesting. So far, four weeks into the class, it's been a bit of a struggle to get homework done between a full time job and a social life. Thankfully, I have a lot of reading time on the subway to and from work.

It's been quite an adjustment to get back into school mode, but I'm very much looking forward to earning a degree to match the work I've put into the program. And if anyone has insights on the Civil War Movement, the Cold War, or consumer culture in the 50's, let's chat!

Editor's note: Hannah is a former employee of both Sister Wolf and Beagle Books. She now works for a major publisher in New York City.

---
Midwest Connections for October
Books or authors of particular interest to our region
Let Him Go
A novel by Larry Watson
The celebrated author of Montana 1948 returns to the American West in a riveting tale of familial love and its unexpected consequences
Moo!
A picture book by David LaRochelle, illustrated by Mike Wohnoutka.
Moo-ve over for this wholly original, one-word adventure!
Pairing two talented creators who managed to tell a complete story with just one word—MOO—this imaginative picture book will have readers laughing one moment and on the edge of their seats the next, as it captures the highs and lows of a mischievous cow's very exciting day.
Turn Left at the Cow
A young adult mystery by Lisa Bullard
Thirteen-year-old Trav has always wondered about his dead-before-he-was-born dad. But when he heads from California to his grandmother's house in rural Minnesota, hoping to learn about his past, he gets more than he bargained for. It turns out his dad was involved in a bank robbery right before he mysteriously disappeared, and the loot from the take is still missing. Along with Kenny and Iz, the kids next door, Trav embarks on a search for the cash. But the trio's adventure quickly turns dangerous when it becomes clear that someone else is looking for the money-someone who won't give up without a fight.