---
Fine Authors and Christmas cheer are coming to Beagle Books!
---
November 1 to December 11
Once again we are participating in the Chamber of Commerce Jingle Bells Sweepstakes. Shop locally at participating merchants for a chance to win up to $5,000 in cash and prizes this Holiday Season!
Beagle will be giving double tickets on purchases of $10 or more throughout the promotion! Winners will be announced December 12.
---

November 9, noon

Dale Mulfinger will be here to talk about and sign copies of his new book, Back to the Cabin: More Inspiration for the Classic American Getaway. Mulfinger is widely acknowledged as the foremost expert on cabins in North America.





---

November 21, 5:00 to 6:30

Kent Nerburn, author of the beloved Neither Wolf nor Dog and Wolf at Twilight, will be with us during Arts Downtown. Nerburn will talk about and sign copies of his latest book, The Girl who Sang to the Buffalo. For more about the book, see Jan's comments in Staff Picks.




---

November 29, 5:00 to 7:00

Yuletide Sampler

The day after Thanksgiving is always a festive time in downtown Park Rapids! Stores will be open extended hours, offering a smorgasbord of food and shopping.

The downtown Christmas tree will be lit at 6:00 pm.



---

November 30

Small Business Saturday
In response to a challenge by author Sherman Alexie, authors across the country will be in indie bookstores, volunteering their time as staff.

10:00 to 5:00
Local favorite Kate Hopper will be at Beagle. She'll be available to recommend books, as well as sign copies of her latest book, Ready for Air: A Journey through Premature Motherhood.


Noon
Dennis Herschbach will be signing copies of his mysteries, Convergence at Two Harbors and Seven Graves Two Harbors.





Support small business in Park Rapids by shopping local, get double Jingle Bells coupons, talk to two authors and get books signed, all in one day!

---

BestSellers in October

---

Beagle Books




The New Midwestern Table
by Amy Thielen


Orphan Train
by Christina Baker Kline

A Hologram for the King
by Dave Eggers




The Lighthouse Road
by Peter Geye


Safe from the Sea
by Peter Geye
---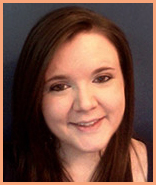 Notes from Hannah
Making My Own Home
One of the major things that defined this year for me was my parents' decision to trade in their lake house near Nevis for a beach house in Florida. I've been struggling with the loss of the place that held my childhood and growing up years.
I spent most of my time in that house wanting to leave it. But it was there to hold me until I was ready to leave and it sat patiently as I did so. And the truly beautiful thing, the thing I didn't expect, what I didn't even know to ask for, and the thing I took for granted, was that it would be there waiting for me to get back. It's so much easier to be brave and bold and see the world, when you have that net to catch you.
Last weekend I went to see the new Florida house and for the first time ever I was going to "visit my parents" instead of "going home." My parents have an amazing set-up in Florida, including a small pool in the backyard and a short walk to the ocean. It's easy to see how they can make it their home, and after seeing it, I feel more confident that if I absolutely crash and burn I'll still have somewhere to go. But it really hit me as I was flying back to New York, that now I have to make my own home and it's up to me to decide where it is and what it looks like. It's a new frontier in the land of grown-ups, but hopefully it means furniture shopping!
Editor's note: Hannah is a former employee of both Sister Wolf and Beagle Books. She now works for a major publisher in New York City.

---
The Midwest Connections program has a new logo and has been tweaked to focus more strongly on books related to our region. This month's picks are a food-themed trio to help celebrate Thanksgiving and the holiday season
Midwest Connections for November
Books or authors of particular interest to our region
The New Midwestern Table
by Amy Thielen

Park Rapids' own Amy Thielen applies her professionally honed cooking skills to the classic Midwestern dishes that she grew up with in northern Minnesota while also unearthing local gems across the region. In a warm, impassioned voice, she reveals how the Midwest is responsible for much of what we consider our American food heritage. The cuisine is generous, thrifty, intuitive, seasonal, and intimate.


Fried Walleye and Cherry Pie: Midwestern Writers on Food
edited by Peggy Wolff

The volume brings together thirty midwestern writers with something to say about the pleasures and peculiarities of the region's food. In a meditation on comfort food, Elizabeth Berg recalls her aunt's meatloaf. Stuart Dybek takes us on a school field trip to a slaughtering house, while Peter Sagal grapples with the ethics of paté. Parsing Cincinnati five-way chili, Robert Olmstead digresses into questions of Aztec culture. Harry Mark Petrakis reflects on owning a South Side Chicago lunchroom, while Bonnie Jo Campbell nurses a sweet tooth through a fudge recipe in the Joy of Cooking and Lorna Landvik nibbles her way through the Minnesota State Fair. These are just a sampling of what makes Fried Walleye and Cherry Pie—with its generous helpings of laughter, culinary confession, and information—an irresistible literary feast.
The Soup and Break Cookbook
by Beatrice Ojakangas

From Minnesota's own Beatrice Ojakangas comes a broad collection of soups, broths, bisques, and chowders that ranges from summer coolers and hearty, warming stews to smooth, creamy soups and fiery broths. Marked by their straightforward preparation, accessible ingredients, and original pairings, Ojakangas's collection not only taps into her Scandinavian heritage but into flavorful soups from around the world. Organized by season and complemented by evocative photographs, The Soup & Bread Cookbook is an ideal volume for anyone who takes comfort in the essential pleasures of a bowl of soup and warm bread.
Ojakangas will be at Beagle for a signing on December 7 at noon.