---
Jen and Sally savor MidWinter Institute 8
| | | |
| --- | --- | --- |
| | | |
| Jen with Ally Carter | Dave Eggers | Malcolm Gladwell |
For months, Jen and Sally have been looking forward to Midwinter Institute 8, a terrific conference for booksellers. It was held in Kansas City Missouri, from February 22 to 25—yup, squeezed between two blizzards in that part of the country! Although the weather provided some challenges for travel, the event was just as great as they'd anticipated! For three days, they soaked up knowledge about the book biz, networked, and had a chance to meet 67 authors and get copies of their new books! They're such book geeks that they thought they were in heaven!
A little shameless name dropping: they heard Malcolm Gladwell (David and Goliath) and Daniel Pink (To Sell is Human) and got to talk to Alex George (The Good American), Jeannette Walls (The Silver Star), Dave Eggers (A Hologram for the King), Ann Hood (The Obituary Writer) and Stephan Pastis (Mistakes Were Made). And they nearly swooned when Sherman Alexie (The Absolutely True Diary of a Part-Time Indian) got on their elevator and struck up a conversation!
Alex George with Jen and Sally
Jen and Sally returned with many autographed books—check at Beagle Books for availability.
Check Youth Yak for more books from Winter Institute.
---
Easter is March 31
The Easter bunny has hopped into Beagle Books & Bindery, leaving cards (both secular and religious), gifts, books, and even chocolate, all waiting to be tucked into Easter baskets at your house.
---
Best Sellers for February
Where's Spot? by Eric Hill
How the Turtle Got Its Shell by Justine Korman
A Good American by Alex George (Did we mention that we talked to the author at Winter Institute?)
The Night Circus by Erin Morgenstern
The Lighthouse Road by Peter Geye


---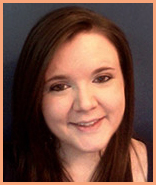 Notes from Hannah
Home is Where the Books Are

Since I finished college, I've lived in Spain, St. Louis, briefly in Denver, and now New York. My first mission in every new city is to find the local indie. A good bookstore can make any city feel like home!
In Madrid it was J&J's, where they served giant cups of coffee and I browsed used books for hours. St. Louis has Left Bank Books, where the YA section always had just what I needed or wanted. Denver has the Tattered Cover, and I'm proud to say I've visited all three locations during my short time in Colorado!
In New York, I've visited McNally Jackson in Soho, where I felt like a hipster as soon as I walked in. I could spend days in the famous Strand among old favorites, popular titles, and books I've never heard of. My New York favorite is the adorable Books of Wonder, a children's bookstore that hosts many author events. For me, Books of Wonder is a touchstone to something familiar.
Growing up, I had parents who bought me books and a rock star school librarian, and I came to associate happiness with books. It's not just about housing books, it's about sharing them, talking about them, and loving them. It's about building a community around them. The people at Beagle have always achieved this, so it became a part of home for me. It's a powerful feeling to walk into a place and know that a myriad of worlds is at your fingertips, and you can choose to enter the head of any type of person you could imagine. Even in a small town, there are no limits in a bookstore.
Now I've come to build my own world around bookstores—I can be anywhere and feel at home as long as I have a good indie to take me in.
---
Midwest Connections
Books or authors of particular interest to our region
The Truth about Love and Lightning

Susan McBride's (The Little Black Dress, Cougar Club) new novel is a tender story about family, lies, and getting what you wish for. It highlights both the importance of family and the power of forgiveness.