---
In the midst of the busy-ness of the next few weeks, we hope you'll stop by Beagle Books & Bindery and exchange holiday greetings with us! We're well stocked for your Christmas shopping with books, music, toys, games, cards and other fun stuff. As always, we're happy to special order books. If you didn't get one of our catalogs in the Enterprise recently, stop by the store and we'll give you one. As always, gift wrapping is complimentary, and we give double Jingle Bells every day.
---
Upcoming events at Beagle
---
November 29, 5:00 to 7:00

Yuletide Sampler

The day after Thanksgiving is always a festive time in downtown Park Rapids! Stores will be open extended hours, offering a smorgasbord of food and shopping. We're offering a one-day 20% discount on any one book from our catalog.

The downtown Christmas tree will be lit at 6:00 pm.



---

November 30

Small Business Saturday
In response to a challenge by author Sherman Alexie, authors across the country will be in indie bookstores, volunteering their time as staff.

noon to 2:00
Local favorite Kate Hopper will be at Beagle. She'll be available to recommend books, as well as sign copies of her latest book, Ready for Air: A Journey through Premature Motherhood.


---

Noon
Dennis Herschbach will be signing copies of his mysteries, Convergence at Two Harbors and Seven Graves Two Harbors.





Support small business in Park Rapids by shopping local, get double Jingle Bells coupons, talk to two authors and get books signed, all in one day!




---

School Book Fair in Nevis
December 2 to 6

We're taking the store on the road this week! Beagle will be open our regular hours of 9:00 to 5:00 as well. We are available for book fairs, book talks, and as vendors for conferences. Talk to us if you're interested in scheduling such an event.

Beatrice Ojakangas
December 7

The author will be in the store from noon to 2:00 to sign copies of her latest book, The Soup and Bread Cookbook. This book will be a great Christmas gift!

Shop Hop
December 7

We're also participating in Death by Chocolate! a Shop Hop with Blue Sky Beads and Creative Minds Messy Fingers this day, 10:00 to 5:00. Visit all 3 stores and you'll be entered in a drawing for valuable prizes.

Holiday hours

December 16 to 20, 23
We'll be open until 7:00 each of these evenings.

December 24
Our hours will be 9:00 to 3:00 pm.

December 25
Closed. Merry Christmas!



---

BestSellers in November

---

Beagle Books




The New Midwestern Table

The Girl Who Sang
to the Buffalo



Back to the Cabin





Wolf at Twilight



Neither Wolf Nor Dog
---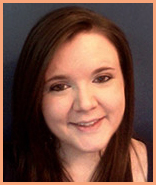 Notes from Hannah
A Lot Like Christmas
I thought senioritis was a plague that descended on high school and college seniors. However, I definitely have a case of it now and it's because of the holidays. I'm writing this a few days before Thanksgiving as the pace of work slows and the weather gets colder. All I want to do is stay curled up in my bed with my books while the wind blows outside. I want to bake anything that has cinnamon or nutmeg and just give into the sweet slowness of the holiday season.
Usually it takes a lot of internal debate to leave my apartment on weekends. It should be an easy decision with everything to do in New York, but leaving your neighborhood on weekends requires a commitment, because you have to brave weekend trains that usually don't run when or where you want them to. But last weekend I did manage to leave the apartment and it was amazing to see the city preparing for the Christmas season.
In Union Square stalls have been set up with Christmas goodies, decorations and trinkets. It's a great feeling to walk around the market with your hands wrapped around a cup of hot cider. If you go up towards Rockefeller the tree is up (but not lit), the avenues are lined with giant lights and the trees are beginning to twinkle. While Christmas brings more people to the city, it also brings more magic and that's worth going outside for.
Editor's note: Hannah is a former employee of both Sister Wolf and Beagle Books. She now works for a major publisher in New York City.

---
Midwest Connections for December
Books or authors of particular interest to our region
Little Wolves
A novel by Thomas Maltman
A tragic act of violence echoes through a small Minnesota town in this newly released paperback. Set in the 1980s on a barren Minnesota prairie devastated by drought, Little Wolves is an examination of tradition as well as the story of a town searching for answers after a young man commits a heinous crime. Maltman's deep ties to the Minnesota prairies and Northwoods bring a profound sense of place to the book.


From the Top: Brief Transmissions from Tent Show Radio
Nonfiction by Michael Perry

Perry is a favorite at both stores, and this book demonstrates his rare ability to touch both the funny bone and the heart. These essays are drawn from Mike's appearance on the syndicated Tent Show Radio program, and touch on fatherhood, wedding rings, used cars, dumpster therapy, and logger clogs.


Braiding Sweetgrass: Indigenous Wisdom, Scientific Knowledge,
and the Teachings of Plants
Nonfiction by Robin Kimmerer
Robin Wall Kimmerer is a botanist and professor of plant ecology native to the Upper Midwest. As a Potawatomi woman, she learned from elders, family, and history that the Potawatomi, as well as a majority of other cultures indigenous to this land, consider plants and animals to be our oldest teachers. In Braiding Sweetgrass, Kimmerer brings these two lenses of knowing together to reveal what it means to see humans as "the younger brothers of creation." Once we begin to listen for the languages of other beings, we can begin to understand the innumerable life-giving gifts the world provides us and learn to offer our thanks, our care, and our own gifts in return.