---
Spring will surely come. eventually.
We love fiction—but we hope that spring this year isn't in that category! We're preparing as though it will come, ordering new books for both stores and doing the behind-the-scenes work necessary for Sister Wolf to open on May 2. During a recent buying trip, Jen and Sally ordered a number of non-book items we hope you'll like.
Stop in soon to see what's new!
---
Two April Events
Tracie Peterson, the author of The Icecutter's Daughter,
will be signing her books at Beagle
Saturday, April 13 at 2:30 p.m.

Merrill Krause longs for a family of her own, but she's bound by a promise to her dying mother to care for her father and older brothers until they no longer need her. Although she's told it's unladylike, Merrill enjoys being part of the family business, harvesting ice during the brutal Minnesota winters. When Rurik Jorgenson arrives in town he meets Merrill, falls in love, and hopes to marry her. While he's determined to start a new life, his former fiancée follows him to town, putting Rurik in the center of a scandal that may damage his relationship with Merrill. Can they learn to trust God—and each other—and embrace the promise of love?


United for Children Conference
Park Rapids
April 20
We'll also be a vendor at the annual United for Children Conference in Park Rapids on April 20. We are available for such off-site events; call either store for more information.



---

A sneak peak at Dan Brown's INFERNO!

Go to the prologue and first chapter online. The prologue and first chapter will also be revealed in an ebook edition of Brown's The Da Vinci Code, in celebration of its 10th Anniversary! Or you can download a pdf here.




---

Best Sellers for March

1
Round House
Metaphysical Club
Heyday

2
Drift
Primal Body Primal Mind

3
Ordinary Grace

4
Lighthouse Road

5
Minnesota Book of Skills
---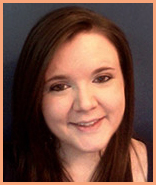 Notes from Hannah
New York is My Nirvana

New York is heaven for my book-nerd heart. It's a major hub of the book world with an abundance of authors, editors, and readers.
All these things together make for a great community where I can let my love of books show. I've managed to surround myself with bookish people, and attend amazing events where I can let my nerd flags fly.

Last week was the NYC Teen Author Festival, organized by David Levithan. Fabulous authors were in New York, talking about their books and meeting readers all week long. I spent the last few days with new friends, telling authors how important they are and how talented they are.

I have been in New York for almost 7 months now and this is the second festival of this nature I've been to. I've also been to countless signings, as they seem to happen nearly every weekend here. It's bad for my bank account and my bookshelves are a bit strained—who knows what I'm going to do when I have to actually move all my books to a new apartment! But it's all worth it to collect books that not only speak to me and contain entire worlds, but also represent moments where I had the opportunity to meet authors who inspire me.
Editor's note: Hannah was a bookseller at both Beagle Books & Bindery and Sister Wolf Books. She now works for a major publisher in New York City.


---
Midwest Connections
Books or authors of particular interest to our region



Ordinary Grace
by Wiliam Kent Krueger

William Kent Krueger's latest book was released March 26, and immediately shot onto Beagle's best seller list! It's a brilliant novel about a young man, a small town in Minnesota, and murder in the summer of 1961. Told from the main character's perspective forty years after that fateful summer, Ordinary Grace is a moving account of a boy standing at the door of his young manhood, trying to understand a world that seems to be falling apart around him. It is an unforgettable novel about discovering the terrible price of wisdom and the enduring grace of God.

Krueger will be at Beagle on May 11
and Sister Wolf on June 22.




Orphan Train
by Kristina Baker Kline

Kline's ambitious and powerful new novel tells the story of two very different women who build an unexpected friendship: a 91-year-old woman who traveled to the Midwest in the 1920s as an orphan, and the teenage girl whose own troubled adolescence leads her to seek answers to questions no one has ever thought to ask.




Being Esther
by Miriam Karmel

Minnesota's Milkweed Editions has published this first novel by Minnesota Miriam Karmel. In spare, refreshingly unsentimental prose, Karmel has given us one of literature's finest portraits of the last days of a woman's life. At once sad and amusing, unpretentious and ambitious, Karmel's fiction debut brings understanding and tremendous empathy to the character of Esther Lustig, a woman readers will recognize and embrace.